Robin Blalock
O: 575-522-3698
if (!empty($social)): ?>
endif; ?> if (!empty($social)): ?>
endif; ?>
My Father was in the Canadian Army as a pilot, when Dad got out of the Army he searched for warmer, sunnier skies, which eventually led him to the southwest where he met my Mom. My Mother was the best sales person you could ever meet, how does one say, "can sell ice to the Eskimos "yes that was Mom. She was one of the original direct sales, door to door sales, demonstrations in the homes, home parties… yes I remember those well. I grew up in three main places, a plane, a car, or a sales meeting at a coffee shop. I was taught at a young age that you should always be there for people, help get them what they need or want, be honest with people, and never go anywhere that you do not present yourself to the best of your ability.
I had my three children at a young age, and with doing that you take a whole new look at life. Life is only what you make of it, so I found a career that made me happy, and gave my children a good life that I could always be there for them. I have an Associates Degree in Business, years of sales and management and have been in the professional beauty industry for twenty plus years it opened so many amazing and different pathways in life for me. If you love what you do, and do what you love, then that's not work at all. The thought of knowing you can touch so many people's lives, and make them happy, feel special and change their day is an amazing power! I have had the honor of having clients that helped start Mountain Bell Company, been the first female Sales Manager for Ford Motors, was the main Engineer for the Apache Helicopter! Not to mention their stories of traveling all over the world and back. That is why I love working with people still to this day. In real estate now I still get to meet and help people every day on a larger scale in life, I get to help them make their home dreams come true!
I have moved all around in my life between Arizona and New Mexico, the southwest is home for me. And how lucky am I now to live in this great weather area called Las Cruces. Yes, I admit it took a huge push to bring me to Las Cruces, but the big beautiful clouds that bounce in that blue sky, well that's priceless. I still have a travel bug thanks to my Father, so I travel in and out of the country as often as life allows me to go. I still love meeting and helping new people thanks to my Mother, that is why I love real estate.
A house is just a house, my goal is to help you find or sell that perfect home, and have a great experience during the process.
Awards & Designations
ARP Certified
MRP Certified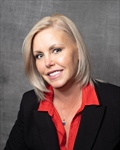 Robin Blalock
Associate Broker
BHGRE-Steinborn & Associates | Las Cruces
Suite 141
N. Roadrunner Pkwy.


Las Cruces

,

NM

88011


Phone:

575-522-3698


Fax:

575-522-4987