COLLABORATION IS FUN! BUYER -- SELLER -- REALTOR:
I haven't always lived in Las Cruces but I got here as soon as I could! Beautiful weather, stunning vistas, decent prices, good hearted people.... the list is long...
My mission: To help HOME BUYERS find the most satisfying property for themselves and their family. The house, neighborhood or town a person lives in can have such a huge impact on their sense of well being and satisfaction in life, that it is important to GET IT AS RIGHT AS POSSIBLE. I'm going to listen closely to what you want and I will do my best to find it for you.
For every Home Buyer, there has to be a HOME SELLER. Las Cruces has brand new homes for sale from a variety of Builders, and all manner of resale homes in all manner of neighborhoods and settings. With 14 years in Las Cruces Real Estate, I think I know them ALL with all their benefits and drawbacks. At Steinborn, we have multiple resources available to assist Sellers in putting their best foot forward in getting their home sold to its next lucky Owner.
WHEN I WIN THE LOTTO: I want the world to be more beautiful, more vibrant, more serene, more just and humane. I'm trying to do my part. When I come into a fortune, I imagine spending a good portion on beautifying the City of Las Cruces, especially thru landscaping, tree planting and funding landscaping maintenance throughout the City. A beautiful environment inspires and comforts. I would work on establishing good looking, energy efficient, affordable housing for the homeless, veterans and actually...... everyone.
PS:
I'm finding that crypto currency makes a great closing gift for my clients. Imagine that your Realtor gives you a closing gift of a certain crypto currency that multiplies in the next 3 years to more than payoff your mortgage in full!! I say it is possible! Call me.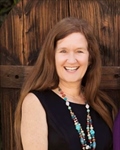 Kathe Pass
Steinborn & Associates Real Estate | Las Cruces
Suite 141
N. Roadrunner Pkwy.


Las Cruces

,

NM

88011


Phone:

575-522-3698